User:Dlljs
Dlljs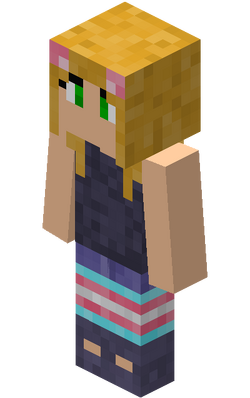 | | |
| --- | --- |
| Name | Dlljs |
| Age | 19 |
| Gender | Female |
| Location | |
| Twitter name | |
| Reddit account | |
| Discord name | Dlljs#8136 |
| Joined Minecraft | |
| Minecraft username | Dlljs |
Hi, I'm Dlljs and I like video games, tech and video editing. I've been playing Minecraft since 2012. On this wiki, my favourite pages are Controls, Character creator and Community Celebration, and my favourite templates are Template:Xbutton, Template:Psbutton, Template:Nsbutton, etc. I'm most active on Twitter and I also enjoy playing Elite Dangerous and a few games on Nintendo Switch, such as Animal Crossing: New Horizons.
When I first joined the Minecraft Wiki, my username was "Dllis" (I signed up on my phone and made a typo in my username). Since then, my Gamepedia account has been merged into my Fandom account, giving me the correct username I use on the rest of the internet. As such, User:Dllis redirects here or to my profile. If you are the unlikely new owner of the "Dllis" account, feel free to remove the redirect and/or purge your userpage (or ask an admin).
Userboxes
[
edit
]
It's the obligatory userboxes section!