As part of the Unified Community Platform project, your wiki will be migrated to the new platform in the next few weeks. Read more here.
User:Dianliang233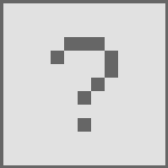 Real name

English:Andy Zhao

中文(Chinese):404 Not Found

Date of birth

404 Not Found

Occupation

student

Nationality
Languages

zh_hans
zh_hant
en_us
en_uk

Wiki name
Bug tracker profile
Minecraft name
Signature

This user is in school
This user is studying in school,times he will visit the wiki will come down.
Through this user will make some edits on the wiki,but that not means this user can reply the message on his talk page.
This is a user on the Minecraft Wiki.If you want to discuss with him,please feel free to add message on his talk page.