Programs and editors/MCSkin3D
MCSkin3D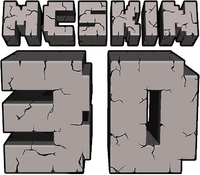 Author(s)

Paril

Developers

Pierre Bondoerffer
Jonas Triki

Platform(s)

Written in
Latest version

1.3 (Release)
1.4.0.185 Beta (Development)

Released

November 19th, 2011 (1.3)

Size

1.59Mb

License
Source available

Yes (Google Code Project)

Compatible with

1.1

Supports The Nether

In 1.4

Supports The End

In 1.4

Links
This page shows a third-party program. If you are looking for the official Minecraft program, go to Stand alone client.
This article is a work in progress.
MCSkin3D is a free, customizable, player skin editing and management studio.
It features simple tools to allow anyone to edit a skin file and upload it to Minecraft servers. It is completely free and open-source.
History
[
edit
]
Started by Paril in late October 2011, MCSkin3D began as a small personal utility, but after a week of development, Paril decided to make it public. The project itself wasn't very well known at first, and was quite buggy. With time, the program got bigger and bigger. People started using it more and more, until one day, the MinecraftForums news writer published it on the homepage of Minecraft Forums. At this point, MCSkin3D had just entered it's third version (1.3).
The project is now used by thousands of users worldwide.