Java Edition Classic 0.0.19a
This version is currently missing.
While this version is known to exist it is
missing from the launcher
and has not been archived elsewhere, meaning that it is currently
lost
.
If you believe you have a copy of this version, please post on
the talk page
.
0.0.19a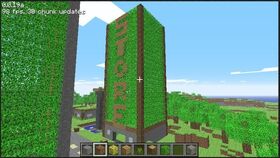 Edition
Server version
Release date

June 19, 2009

Downloads

Client not archived

Protocol version
0.0.19a[1] was a version of Java Edition Classic released alongside server version 1.5 on June 19, 2009, at 22:35 UTC.[2]
Additions
[
edit
]
Blocks
General
Changes
[
edit
]
Removed sand and cobblestone from the inventory (hotbar) because of a lack of space.[8][1][9]
Limited frame rate.[1]
Generating a new level while on a server, or saving the server level, no longer works.
Fixed a client crash bug in chat.
Sponges sometimes do not soak up water when placed and removed in certain ways.[11]
Water cannot be seen through glass.[12]
Water has Z-fighting issues.[13]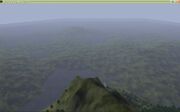 A version of Wurm Online, which Notch developed from 2003, is called "0.0.19a".
Gallery
[
edit
]
References
[
edit
]
June 19 IRC logs: IRC logs on Archive.org; #minecraft.20090619.log. June 19, 2009 (UTC−5).
June 20 IRC logs: IRC logs on Archive.org; #minecraft.20090620.log. June 20, 2009 (UTC−5).