Featured servers/The Hive
This page has been tagged for and is currently awaiting deletion pending the criteria below.
[discuss
]
Criteria: This page should be deleted only when
a consensus is reached
.
Reason:
As per Featured servers
The Hive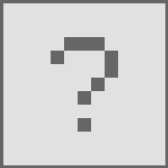 | | |
| --- | --- |
| Server type | Minigames |
| Address | geo.hivebedrock.network |
| Language(s) | English, French, German, Japanese, Portuguese (Brazil), Spanish, Mexican Spanish |
| App | |
| Links | |
The Hive is a Minecraft Featured Server on Bedrock Edition platform. It currently has the highest concurrent player count for Bedrock in history (39,520 as of 2020). The Hive also has a server on Java Edition.
Hide and Seek
[
edit
]
Hide and Seek is one of the three games originally launched on Hive's release. One player is randomly selected as a seeker and the rest are hiders. The hiders must hide as a block from the seekers. Once they have been found they become a seeker.
DeathRun
[
edit
]
DeathRun was originally made by The Hive on Java Edition but was ported over to Bedrock Edition for release. Two players are randomly chosen as a "death" and they must set off traps in order to kill players who are running through a course filled with parkour and traps.
Treasure Wars
[
edit
]
Treasure Wars is the Hive's version of popular minigame BedWars. Players can either play solo (8 teams of 1), duos (8 teams of 2), trios (4 teams of 3), squads (4 teams of 4), or mega (2 teams of 6-12, depending on amount of players). Players must destroy other team's treasures to stop them from respawning and kill them to win the game.
Murder Mystery
[
edit
]
One player is chosen as the murderer (equipped with a throwable weapon and iron sword) and must kill all the players in the game. One player is also chosen as the sheriff (equipped with a bow called a Zapper) and must kill the murderer. The remaining players are innocents and must collect 10 coins around the map in order to get a single-shot zapper to kill the murderer.
Survival Games
[
edit
]
Survival Games is a modern take on the Hive's Java Edition Survival Games. 24 players enter the game and must loot chests around the map to get weapons. When four players are left (or when the timer runs out), players are teleported to a deathmatch arena. Players can find cache cows (3 per game) and supply crates around the map in order to get better loot.
Just Build
[
edit
]
Just Build is a fast-paced building game where players can either build solo or as a duo. They have five minutes (10 minutes in Duos Extended) to construct a build related to a randomly chosen theme. Once the timer is up, everyone votes on the other teams builds. The team with the highest voting score wins.
SkyWars
[
edit
]
SkyWars: Lucky Ores is the Hive's newest game and offers a unique take on the popular SkyWars minigame. Players must mine ores around the map in order to get better loot. Those ores are not normal ores – they drop special items according to the ore type, for example, mining redstone ore gives you an extra heart.. There is a Mystery Chest on the middle island which once destroyed drops better loot. There are four types of boom boxes (explosive boxes that take damage to players but do not break blocks) in the game: normal, knockback, poison, and frozen – which can be thrown (except knockback). Players can also get spells from breaking lapis ore. There are three types of spells: life spell (regenerates four hearts of player's health), swiftness (gives player 5 seconds of speed) and fire trail (next 10 blocks walked over will be set on fire).
Regions and Servers
[
edit
]
The Hive has servers in 3 regions.
North America / Canada ca.hivebedrock.network
Europe / France fr.hivebedrock.network
Asia / Singapore sg.hivebedrock.network
If you use geo.hivebedrock.network to access, the system will find that thehas an optimal It finds the region and transfers you to it.
Also, there was a major change regarding the server on March 31, 2019. The server host had been changed from Vultr to OVH and the Asia region had been moved from Japan to Singapore.
History
[
edit
]
Bedrock Edition
November 18, 2017
The Hive is announced as a new server partner at MINECON Earth 2017.
October 16, 2018
The Hive is released with Deathrun, Treasure Wars, and Hide & Seek and is available in the server list.
October 28, 2018
Ghost Invasion is now available for a limited time Halloween game.
November 4, 2018
Treasure Wars: Duos is now available.
November 8, 2018
Asia region is released hosted in Japan.
March 17, 2019
Murder Mystery is now available.
June 16, 2019
Survival Games is now available.
June 22, 2019
Treasure Wars: Mega is now available for a limited time.
September 20, 2019
Quests are now available.
October 6, 2019
Daily login rewards are now available.
October 24, 2019
The Hive releases their first marketplace map, Pirate's Fortune.
December 7, 2019
The Hive has their first live event for Christmas, where 14,000 players attended.
March 9, 2020
Just Build is now available.
April 10, 2020
A re-themed Snow Wars (Ground Wars) is released for a limited time Easter game.
May 15, 2020
SkyWars is now available, achieving the highest concurrent player count on Bedrock (39,520).