Featured servers/Galaxite
This page has been tagged for and is currently awaiting deletion pending the criteria below.
[discuss
]
Criteria: This page should be deleted only when
a consensus is reached
.
Reason:
As per Featured servers
Galaxite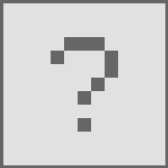 Galaxite is a Minecraft Featured Server on Bedrock Edition platform.
Galaxite was first conceptualized by Blockception back in 2018 during a team meeting, ever since their developers have been hard at work setting up the building blocks for the server's architecture. Blockception has funded and designed all of Galaxite's assets, more information regarding future game modes and assets will be shared in the future. Galaxite was available to all regions except for North America until August 24th.
Planets
[
edit
]
Planets is a bedwars type game where the goal is to break opponents core and by destroying cores you can replenish your core's health, and get core pieces that unlock teamwide perks. you can get health and armor upgrades by using emeralds or diamonds.
Currently Planets has seven themed maps:
Viking
Aztec
Tiny Castle
Neon
Elven
Candy
Atlantis
Mothership
Fill the Gaps
[
edit
]
In this minigame, you get a building and have 20 seconds to inspect it. Once the 20 seconds are over, a copy of the build generates, but missing some blocks. Use the blocks in your hotbar to try and fill the missing blocks. The first team to get the highest percentage by the end of the multiple rounds wins! You can play by yourself you with up to three other people.
Currently Fill the Gaps has six themed maps:
City
Egypt
Forest
Picnic
Farm
Atlantis
Wild West
Prop Hunt
[
edit
]
Prop Hunt is a hide and seek type minigame where you as a seeker have to find the hiders. The seekers can get power ups that has random effect on the seekers and/or hiders.
This game mode has the following eight themed maps:
Mall
School
Suburbs
Park
Tropical resort
Library
Villa
Museum
Regions and Servers
[
edit
]
Galaxite currently runs on servers from two regions.
History
[
edit
]
The server is as of right now, going through development and new things will be added over time.