As part of the Unified Community Platform project, your wiki will be migrated to the new platform in the next few weeks. Read more here.
Java Edition 13w25c
Minecraft 13w25c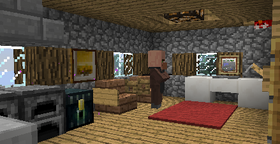 13w25c is the seventeenth snapshot for Java Edition 1.6.1, which was released to fix some of the bugs and crashes in the 13w25a and 13w25b snapshots.
From released versions before 1.6.1
From the 1.6.1 snapshots
From the previous snapshot
MC-18468 – Turning on sound after previously not hearing it crashes the game.
References
[
edit
]